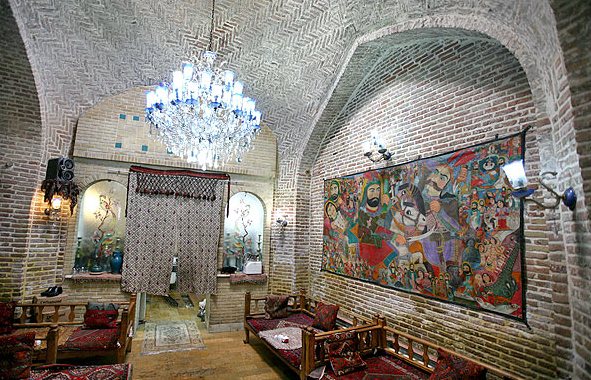 In a recent statement made by Brigadier Abdolreza Agha Khani, the police chief of Isfahan, he said that the traditional coffee shops located all over Iran threaten its security. This is mainly because most of the thugs and gangs catch up at the traditional coffee shops and these shops serve as a safe haven to such gangs.
Agha Khani said that closing all the traditional coffee shops is not a viable option and hence, the Iranian Police are closely monitoring the happenings in the famous traditional coffee shops. As per his opinion, gangs meet up and plan on their activities at such traditional coffee shops and hence, police are actively keeping a vigil on the shops.
In the recent past, the police of Iran have raided several coffee shops in Iran and have punished the adult boys and girls who were present in such places and breaking the Islamic laws by being in such places. Agha Khani also said that the Police department is considering a plan to ban all traditional coffee shops and cancel the licenses.
However, this plan has not yet materialized and Agha Khani said that more information about this plan will be divulged at later stages. He also said that a lot of criminal and gang activities take place in traditional coffee shops and refrained young couples from visiting such places. Agha Khani spoke about this in a recent press conference that was held.
Traditional coffee shops have grown as a hub among local gangs because such places are not suspected by police or civil enforcement authorities and they can plan on their activities without any disturbances or interference from others. It is just a matter of time before the Iran police crack the whip on such illegal activities.
However, the social activists in Iran opine otherwise. They are of the idea that the young couples frequent traditional coffee shops as they do not have any other place or option where they can spend time with each other. It would be a major setback for the young populace of Iran if such traditional coffee shops are shut down.