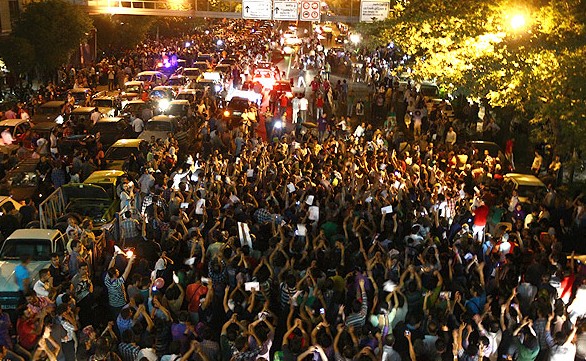 Recently, a small community of Sunni Muslims expressed their support to the newly elected President of the Islamic nation, Hassan Rouhani. This support from the Sunni community came in the recent backdrop where a Jihadist group of Iran urged the Sunnis to revolt against the new government and destabilize the government.
As per the Jihadist group, the Shia Muslims is Iran are planning to eliminate the Sunni population. As per Osama Bin-Hazegh, a resident of the Khuzestan province, the Sunnis would conditionally support Hassan Rouhani, provided that the new government would look into the fundamental rights of the minority Sunni Muslims present in Iran.
As per the prevailing laws of the state, the Sunni Muslims are banned from conducting religious events of any sort and they are neither allowed to hold religious prayers of Eid in Tehran, the capital of Iran. Due to this, Sunnis are facing discrimination at all levels in the present government. A service network provider in Iran too insulted the Sunni Muslim community a few days back.
Hence, the new government and led by Hassan Rouhani, should work towards the riddance of such discrimination being made against Sunni Muslims. Hazegh said that the Sunni Muslims would support Rouhani only if such discrimination is stopped. The Sunnis are in support of the list of ministers proposed by Hassan Rouhani recently, to prove their trust and confidence in the new government.
Only 9% of the population of Iran are comprised of Sunni Muslims. A majority of the Sunnis reside in the regions of Sistan, Baluchistan, West Azarbaijan, Ilam, Kermanshah and Kurdistan. Sunnis have been an integral part of the war against Iraq and have given up their lives. Hence, the Sunnis expect the government to respect their fundamental rights.
The previous ruler of Iran, Mahmoud Ahmadinejad, tried resorting to various methods to convert the Sunni Muslims to Shia, so that the problems related to Sunni would be taken care of. However, this move by Ahmadinejad received widespread criticism from all the citizens and failed to win the trust of Sunnis.