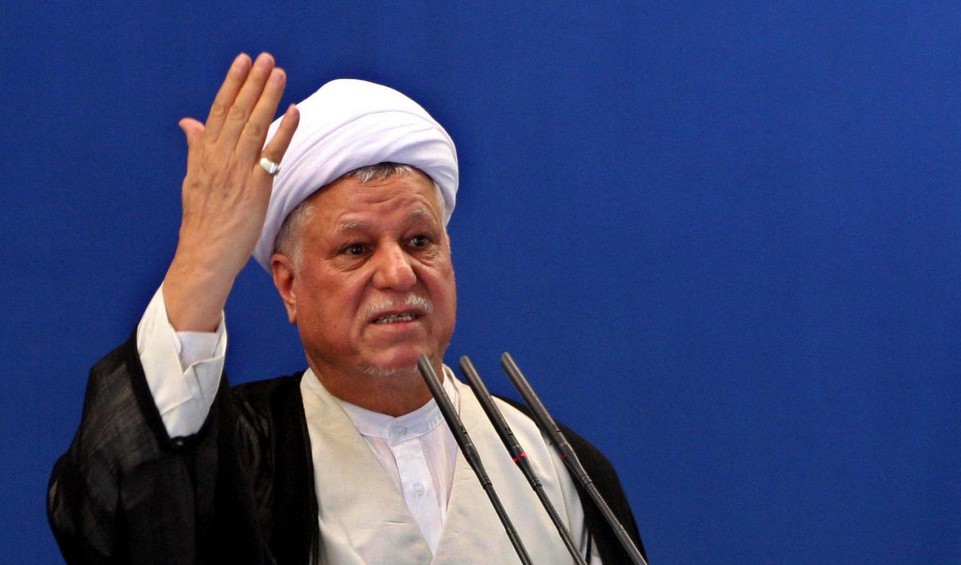 The Former President of Iran and one among the most influential politicians in Iran, Ayatollah Akbar Hashemi Rafsanjani, said that the American and European governments should consider the easing of sanctions imposed on the economy of Iran since the past two years. The sanctions have been imposed by foreign countries due to the controversial policy in Iran's nuclear program.
Ayatollah Hashemi Rafsanjani was largely positive about the uplifting of sanctions imposed by the foreign countries and said that the politicians of foreign countries have now reduced their harsh stands against the economy of Iran. He also expressed when he addressed the Expediency Discernment Council that the relations with foreign diplomats must improve greatly in the coming days.
He blamed the previous governments for the harsh sanctions imposed by the western nations and was of the opinion that the next government of Hassan Rowhani would try to improve on the ties with the western counties. Ayatollah Rafsanjani has high hopes on the next government and states that it would be successful in establishing friendly ties with all the strong economies of the world.
He also urged the newly elected president of Iran, Hassan Rowhani to start and work towards building better relations right from his first day at the presidential office. Due to the imposed sanctions, there is a major toll on the financial health of people.
If the newly government works towards better relations with the west, Iran would be able to benefit from exports. The Assembly of Experts has also expressed their confidence in the new government and have stated that the Hassan Rowhani government would be successful in establishing friendly ties with the western and European nations.
Ayatollah Rafsanjani also praised the people of Iran for their participation in the elections held in 2013. He said that the people of Iran believe in the Islamic Republic and were a part of the Islamic Revolution, which was headed by Ayatollah Khomeini. Rafsanjani was previously a member of the Assembly of Experts until 2011 and was also the fourth president of the Islamic Republic of Iran.