It has been reported that Amazon is currently working on launching its own messaging application – Anytime
Amazon has begun to survey its clients in order to find out information on their preferences regarding potential features, even though the final product's form is not known yet.
So far, Anytime appears to be "an all-in-one feature rich service that could even rival social networks," which focuses on messaging, voice and video calls, photo sharing and much more. In addition to this, users can apply filters to their pictures and videos, mention other users, use stickers and Gifs, while also play games. Furthermore, they will be able to call their friends and family, contact businesses and make reservations, all in one app.
According to screenshots from the survey, the service will be encrypted and secure, while also working on a variety of desktop and mobile devices.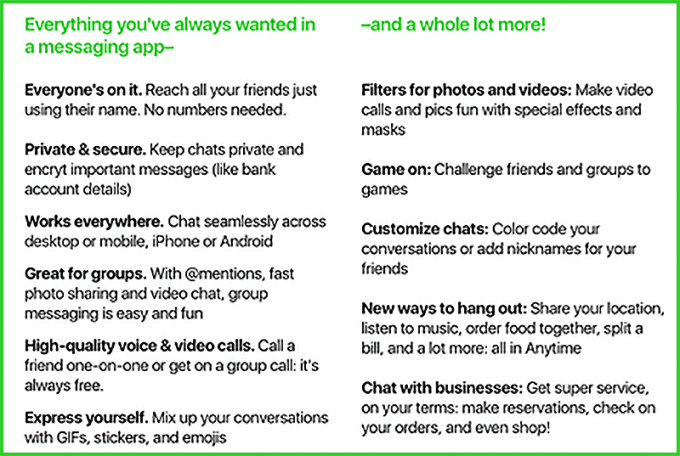 The company has already made its debut into the messaging and communications market. For example, earlier this year, it announced Chime, an application for business users designed to compete with the already existing applications such as Skype for Business or WebEx. More than that, Amazon has also added video calling and messaging features to the devices equipped with Alexa.
Anytime app appears to be a more ambitious project, designed to compete with Facebook Messenger and WhatsApp. So far, no comments have been made from Amazon .