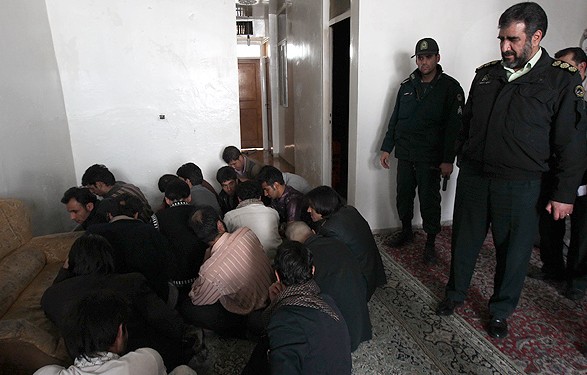 In the recent backdrop, Iran has also been considered one among the infamous league of China and Saudi Arabia, which are popular for the highest number of executions in the world. This has received flak from several popular superpowers of the world but Iran continues to carry on executions at the same pace rather than restraining itself from such inhumane laws.
Also, one of the most disturbing facts about Iran is that it has not spared children either. Even minors get executed although Iran has accepted the Convention on the Rights of the Child that prevents executions of juvenile. To quote an example, in a recent turn of events, a juvenile aged 17, who was acquitted of armed robbery, was sentenced to capital punishment by the judiciary of Iran.
The most shocking aspect about his event was that, Sadeq Amoli Larijani, the chief of Iran's Judicial System, also supported the punishment and said that it was necessary to establish the Islamic Republic in Iran and this move would threaten any individual to plans to go against the law. He said that the security should not be ignored in Iran. Also, he said that such executions were much needed for the enforcement of law and order in Iran, despite the fact that it was not appreciated by many of the citizens and social groups of Iran.
As per sources, it was found that there were other possible punishments that could be awarded too to the juvenile lawbreakers Alireza Mafiha and Mohammad Ali Sarvari. But, the execution was carried out without showing any mercy and it was the decision of the judicial system. To back the capital punishment awarded, many judicial spokespersons also added that it was in compliance with the rules laid down in Islam.
The reports have also indicated that there has been a sudden rise in the recent past in the number of people who have been sentenced to capital punishment in Iran. These moves by the judicial system of Iran have also been criticized be several politicians of Iran.